North Philly Community Radio Fundraising Party
September 14, 2013 @ 10:00 pm
$5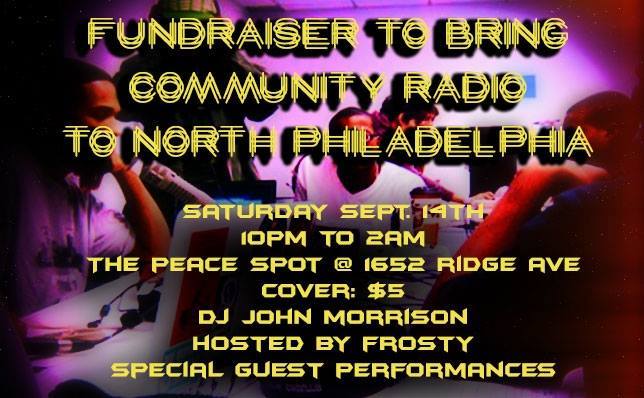 On the evening of Saturday, September 14th, The Hip Hop Party for the People will be throwing a fundraiser in order to build a Community Radio Station in North Philly!
The fundraiser will be hosted by S.Frosty and will feature guest performances by some of the city's brightest talent as well as music by DJ John Morrison.
The cover is only $5 per guest, and proceeds will go directly toward building a truly independent, community controlled broadcasting voice that serves the people!
There is also a crowd-funding website where you can contribute to the project: http://tinyurl.com/pcdqqms