TOMORROW NEVER HAPPENS
August 30, 2016 @ 12:00 pm

-

December 4, 2016 @ 5:00 pm

FREE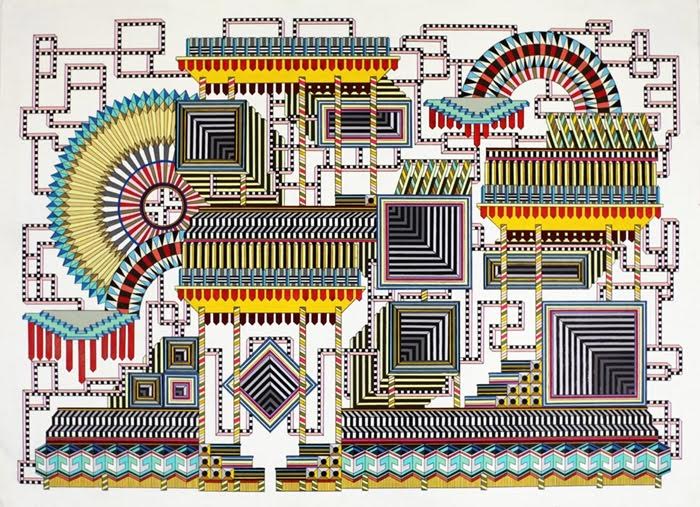 FIND METROPOLARITY PRINT ARTIFACTS AMONG THIS STACKED EXHIBIT AT BUCKNELL U'S SAMEK ART MUSEUM:::::::
Aug. 30 – Dec. 4, 2016
Samek Gallery, 3rd Floor Elaine Langone Center, Bucknell University
This exhibition explores queer futurity and the aesthetics of utopia by asking: How are queer communities imagining and working toward a better world? And how do queer theories, artistic practices, and lived experiences influence broader cultural thinking about the future?
Related Events:

Tomorrow Never Happens Semester Launch Party
Friday, September 16, 7pm
Samek Gallery, 3rd Floor Elaine Langone Center
Join us to celebrate Tomorrow Never Happens and the beginning of a new semester. Featuring spoken word, drag, and hip hop performances.
Field Trip: Hermitage and Mahantongo Heritage Center
Saturday, October 1, 10am-3:30pm
Departs from Elaine Langone Center
In connection to Tomorrow Never Happens and its focus on the concept of a queer utopia, we will be visiting this one-of-a-kind queer utopian experiment right here in Central PA. Information on how to sign up will be available soon on our website. Includes bus travel and lunch at Penn's Tavern is on your own.

Tomorrow Never Happens Curatorial Talk
Wednesday, October 12, 6pm
Gallery Theater, Elaine Langone Center
Samek Director, Richard Rinehart will be in conversation with Bucknell Assistant Professor of Women and Gender Studies, Nikki Young. Introductions by Associate Provost Robert Midkiff. A post-talk performance by Cornelius Loy will take place in the Samek Gallery.
G.E.T. Fall Gala
Friday, November 4, 5:30-7:00pm
Samek Gallery, 3rd Floor Elaine Langone Center
The Samek's student organization, the Gallery Engagement Team, is throwing its fall gala at the Samek in celebration of Tomorrow Never Happens. This event is for students, by students.