SASS & SMASH: Benefit for Sass and Laser Life Sci-Fi Anthology
February 22, 2014 @ 8:00 pm
$10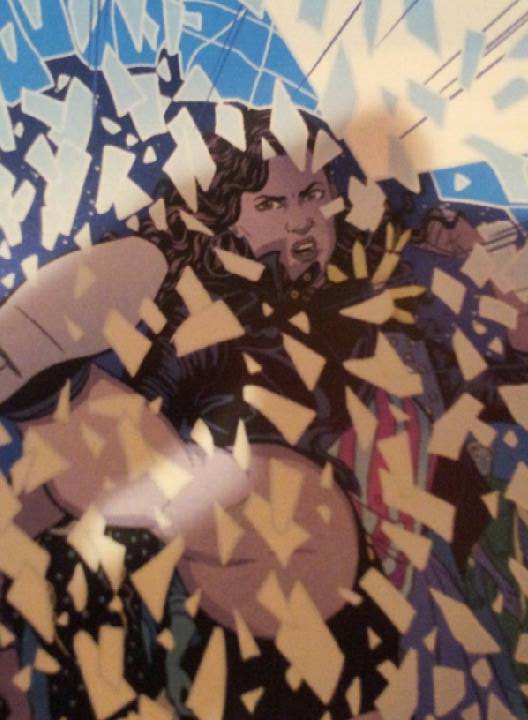 "The earth owes me nothing. I owe the earth."– Vinne Paz
To enhance your experience reading these blurbs, please read from the bottom and up to the top. Din da da.
SWARM
To fellow queer super-heroes, wanderers, listeners: when they danced, i held up my fist to attract lightning i was an antennae for god, just there, present. i couldn't hear drums and voices, i made no notes in my moleskine, i didn't strain for lyrics or "meaning". I just was. There was just soul opening, movement, rage, honor, and meditation; my heart was a queer spire and every "-ism" and "-phobia" fell away, I was.
THE DAQUAN
Alien alert! Sci-Fi seamstress, weaving wild tales channeled from the divine ether, this wordsmith speaks to cosmic minutiae populating the other'd dimensions with pure verbal acrobatics over futurist beats ringing clear like breakbeats pounded out on Cybotronian lunch tables.
MOOR MOTHER GODDESS
What is EDM to the mother of Moors? What is a punk rocker to one who casts spells? A mere beat-maker to a shaman? Then an emcee to a Goddess? The good in all these things, the fire and the noise
GOODNIGHT STARS GOODNIGHT AIR
Like fireflies rising through cracks in cement, a tree birthed in ruins of a long forgotten warehouse, GSGA gives us blissed out drone pop, from pennsylvania's industrial north.
EX BY V
Roiling chaotic drums, lascivious bass, strange experiments and, above all, complete frenzy, collude to bring us this meddlesome twosome. Wild, focused and free
MARLO REYNOLDS
Blue flame. When you see the blue flame, meditate on the blue flame. A fool in your life acting up? Blue flame: fool is gone.
SEE THROUGH GIRLS
Some how, after days of bashing and wailing, through a maze of broken string and apoplectic tantrum, this amalgam of pre-calculus homework, dizzy punk and robot rebellion is finally punk and ready to tear off heads.
TRIANGULLUM
sound, digital collage/video, textile, object design for a new future, diasporan design, and speculative fashion to create a container for mind-transformation, subversive de-colonization, and ancestry communication.
SHANE JENKINS
The anthropomorphic sprite of a 100,000 words of light, unveiling a sonic journey through the afterfuture.
DJ AURA
Kinetic Kemetic sound blender, the rare dj who's mixes are as meticulous as they are boundary pushing, as tight as they are genre bending, and as freaking nasty/fun as they are curated!
hosts/readers: METROPOLARITY
http://metropolarity.net/
$10///no one turned away for lack of $//benefit for Sassquat, a community queer DIY house/movement responsible for many of the west philly undergrounds greatest moments, and for Laser Life (queer sci-fi reading series) upcoming anthology
**This is a safer space, bros fall back!**